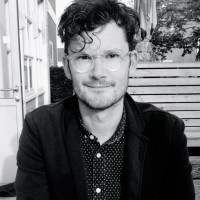 Individuals, groups and organizations have a grand but often hidden potential to change. My mission is to unlock this potential and to empower changing organizations through Social Innovation. Social innovation (re)connects, moves forward and facilitates high-performance.

Social Innovation
I specialize in interventions with an enduring effect. I design, facilitate, guide, coach, research, evaluate, teach, and train. I work to improve your organizations ability to self regulate and to reach its full potential. Social Innovation moves you forward and grows autonomy.
My personal and direct style is based on experience in group therapy, lecturing group dynamics and leadership theory in Higher Education and Management Consultancy. I work in knowledge intensive organizations and the creative industry on matters of organizational development.
As an experienced knowledge worker I base my interventions on espoused theories such as psycho- and group dynamics, cognitive-constructionism, critical change management, appreciative inquiry and soft systems methodology.
Program Management
Avans Hogeschool is the number one University of Applied Sciences in the Netherlands. As an educational leader and program manager I was responsible for the bachelor programs in Social Studies since 2010. Leading a staff of 32 researchers and lecturers I have renewed the curriculum and managed the student administration. The program, that focuses on leadership development and social change, was awarded a top three position in national rankings over the last years.
Group Development and Learning
Early in my career I was a group therapist in mental healthcare for young people and in drug rehabilitation for adults. As a mentor and facilitator of intensive group processes, I applied cognitive-, creative- systemic- and solution focused therapeutic approaches. I became a passionate lecturer at a university and lectured on group dynamics, systems theory, empowerment, psychology, change management, social change and innovation.
Awards
Avans University; Lecturer of the Year 2008.
Avans Academy for Social Studies; Most Inspirational Lecturer 2009 and 2010.

Education
2000 Bachelor of Social Work, Hogeschool Brabant, Breda, the Netherlands
2005 Master of Arts in Social and Community Studies, De Montfort University, Leicester, United Kingdom
2013 Master of Change Management, SIOO Interuniversity Centre for Organization Studies and Change Management, Utrecht, the Netherlands
Employment
2000-2002 Socio-therapist in drug rehabilitation, Kentron, Breda, the Netherlands
2002-2005 Socio-therapist in adolescent psychiatry, GGZ-regio Breda (Regional Mental Healthcare Organization).
2005-2010 Associate Professor, Avans University of Applied Sciences, 's Hertogenbosch, the Netherlands.
2010-2015 Program Manager/ Advisor, Avans University of Applied Sciences, 's Hertogenbosch, the Netherlands.